Gregory J. Spuches, Jr.
Counsel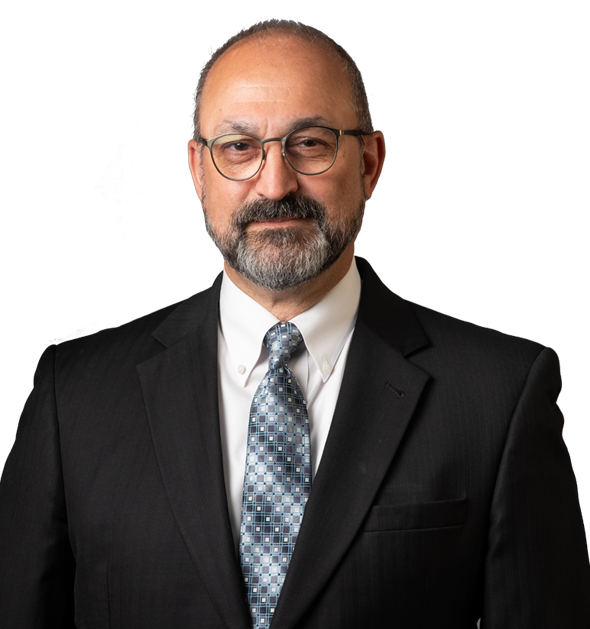 Gregory J. Spuches, Jr.
Gregory J. Spuches is counsel in the firm's Trusts and Estates practice group. He brings over 27 years of experience representing clients in all aspects of estate planning, trust and estate administration, fiduciary representation, taxation, asset protection, special needs planning and elder law. Mr. Spuches works with clients, their families and trusted advisors to structure estate plans that realize personal goals and values while preserving wealth and minimizing taxes. His practice also involves advising clients on asset protection with trusts and limited liability entities and preserving government benefits for disabled family members through the use of special needs and other trusts. Mr. Spuches also regularly represents executors and trustees in the administration of probate estates and trusts and the disputes that sometimes arise within those domains.
Memberships
American Bar Association, Member Taxation and Real Property, Trust and Estate Law sections
Connecticut Bar Association, Member Tax, Estates & Probate, and Elder Law sections
New York State Bar Association, Member Tax, Trusts & Estates Law, and Elder Law and Special Needs sections
National Academy of Elder Law Attorneys, Inc.

Experience
Prior to joining Rogin Nassau, Mr. Spuches was Counsel to the law firms of Neubert, Pepe & Monteith, P.C. in New Haven and before that Anderson, Reynolds & Lynch, LLP in New Britain where he devoted his practice exclusively to tax and asset protection issues, including personal, fiduciary and corporate income tax (including compliance, planning and taxpayer representation), estate planning (including wills, trusts, charitable gift planning and probate estates) and asset protection planning (including special needs trusts for disabled individuals, Title 19 Medicaid qualification and pre- and post-nuptial agreements). He has also been a Tax Manager with Ernst & Whinney (now Ernst & Young), where he assisted corporate clients with the design and implementation of qualified and non-qualified employee benefit plans, providing strategy and analysis on rank and file benefit and pension plans as well as executive compensation arrangements. Mr. Spuches started his legal career in Southport with the law firm of Kleban & Samor, P.C. where he was an associate in the firm's Tax Department and assisted the firm's partners with tax, trusts and estates, and employee benefits engagements.

Mr. Spuches has assisted Booster Clubs and Halls of Fame for the Wethersfield and Berlin High Schools with formation, corporate governance and tax exemption matters. He was also actively involved with youth sports in the Town of Wethersfield and served as the administrator of the Post 23 (Wethersfield) American Legion Baseball program. He lives in Wethersfield.

Publications and Events
Presenter, Trusts 101, National Business Institute, North Haven, CT
June 2015 and June 2014


Education
State University of New York College of Technology at Utica/Rome (B.P.S. 1982)

Syracuse University (M.S. Accounting/Tax program)

University of Bridgeport School of Law (J.D. 1985)

Contact Us
We'd love to hear from you